Expansion draft: 10 best players available to Vegas Golden Knights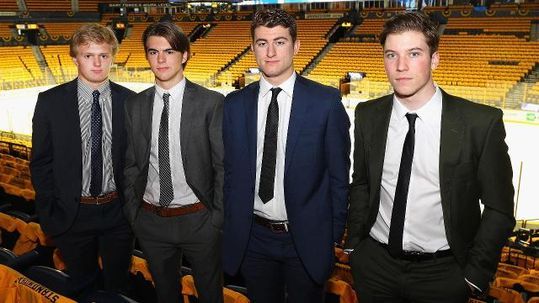 CLOSE

With the NHL draft approaching, a few names have stood out as front runners for the No. 1 overall spot.
Time
With the protected lists now available, the Vegas Golden Knights have until 10 a.m. ET Wednesday to determine which player they will draft from the 30 other NHL teams.
Here are 10 players who are too good to be on the available list for the expansion draft:
1. Defenseman Sami Vatanen, Anaheim Ducks: He's a 26-year-old top-pairing puck mover. Vatanen is a power-play catalyst who can log 22-plus minutes per game. He can be a foundation player.
It is presumed that the Ducks already have completed a deal with the Golden Knights about who their expansion pick will, or won't, be. The Ducks have a surplus on defense, and they may be trading Vatanen even if he doesn't end up with the Golden Knights.
MORE NHL:
2. Goalie Marc Andre Fleury, Pittsburgh Penguins: Of the available goalies, he's the most accomplished one.
Vegas general manager George McPhee knows him well because McPhee's former team, the Washington Capitals, were in the same conference.
If he's not…